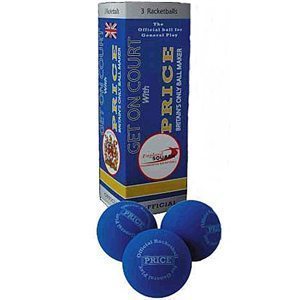 We are specialist wholesale racketball equipment suppliers with over 30 years of experience providing businesses with high quality sporting goods.
What kind of wholesale racketball equipment can I order online?
There are three options to choose from when ordering racketballs from Kingswood and these are as follows:
We supply products from all leading brands that meet the requirements of all racket sports players. Take a look at our range of cost-effective tennis, squash and badminton equipment which includes balls, rackets, nets, posts, baskets, ball tubes, baskets and court equipment. Kingswood is proud to have been voted 'Best Retailer' in the Southend and district business awards and we continually strive to provide a service that is second to none.
We supply many different organisations with racketball equipment, from hotels, leisure centres and health clubs to schools and gyms. Established in 1984, our wealth of experience has led to us gaining a positive reputation for our quality and reliability. Our team of sports equipment specialists is always looking for ways to remain one step ahead of the competition. Center Parcs, David Lloyd, Marriott and Hilton are just some of the big names that have chosen to use Kingswood as their racketball equipment supplier.
Find out more about Kingswood, the leading B2B suppliers of racketball equipment
Here on our website you will find an extensive selection of products which have been chosen for their price and quality. Talk to our team to find out more by calling 01702 669 581 or you can contact us online and we'll be happy to help.